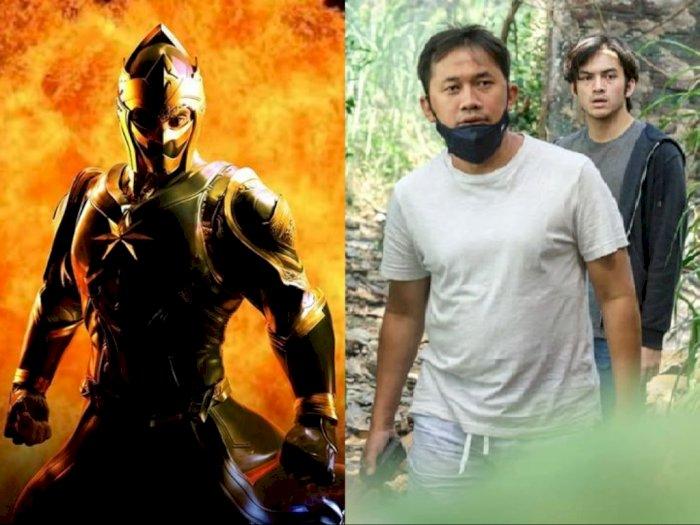 Filming 'Gatotkaca' Completes in the Midst of a Pandemic, Hanung Bramantyo said "this is his biggest challenge"
The process of filming a film in the midst of a pandemic situation like this is indeed difficult. This is what Hanung Bramantyo and his crew also experienced when working on the film 'Satria Dewa Gatotkaca' in the midst of a pandemic like today. The expression of complaint regarding the difficulty of filming in the midst of the pandemic was designed in the form of a banner image uploaded by the @satriadewa.studio account as the producer of the Gatot Kaca film. Hanung considers the pandemic to be the toughest compromise he has ever experienced during his filmmaking career. "I'm used to compromise with producers, player schedules, weather. However, this is the toughest compromise for me. That is, a compromise with a pandemic situation that can't be ascertained until when it will end," wrote Hanung Bramantyo. Hanung also felt a dilemma when he first had to start shooting the film. He felt he had to bet with the situation he posted on his Instagram when he first started filming. "Life is constantly moving. When a pandemic arises, the brain is challenged to tactics and explores all knowledge beyond our capabilities. Myself. Never imagined before, I was challenged to make a bet: Stay at home with everything, or work outside full of risks ?" Hanung wrote in his account."
Many things had to change when starting to work on this film. In fact, Hanung had already imagined that he would use the backdrop of the cities of Semarang, Jogja, or Jakarta in creating the city of Astinapura, where this story revolves. But everything fell apart because of the pandemic. He had said this before when he held a virtual press conference some time ago. "I thought about trying to change the city in Jogjakarta. I have tried to convey it to the governor, Sultan Hamengkubuwono X. He allowed it, but he advised not to be colossal," he said in a press conference some time ago. The Governor's response also made him almost helpless considering the film is indeed a colossal one that requires many actors. So finally he was forced to find another alternative to take pictures on the outskirts of Jogjakarta, in a quiet place far from residential areas.
Now, the shooting process has ended. Hanung and the team in charge have done their best. Satria Dewa Studio also appreciated him and hoped that the film could be released in 2021.
- Source: Indozone.id-