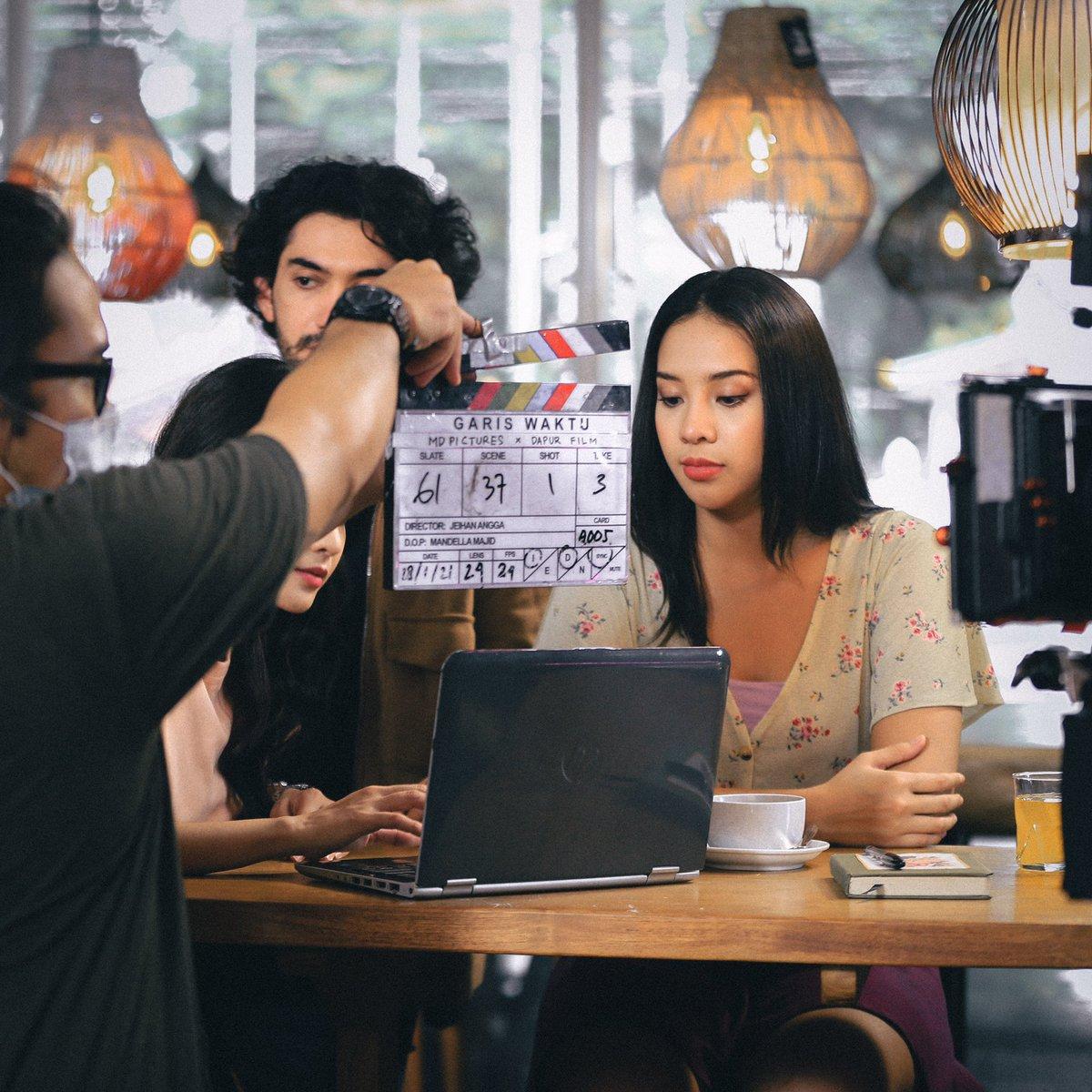 MD Pictures Collaborates with Hanung Bramantyo to Work on the Film 'Garis Time' Adapted from the Novel by Fiersa Besari. Check out the synopsis of the story below
Reza Rahadian will soon greet his fans through his new film. Reza will star in the film "Garis Waktu" directed by Hanung Bramantyo. In the film adapted from the novel by Fiersa Besari, Reza will collaborated with Anya Geraldine. This latest project was leaked by Fiersa through his Twitter account on Sunday (31/1). Not only Reza and Anya, Michelle Zudith will also play in this MD Pictures production film. In his tweet, Fiersa also shared photos of the shooting process on Thursday (28/1). "Timeline Movie on progress," Fiersa wrote. "Directed by Hanung Bramantyo. Played by Reza Rahadian, Michelle Ziudith, Anya Geraldine. Produced by MD Pictures. Adapted from your favorite mamang cilok book." Twitter However, it is not yet known exactly when and where the film "Garis Waktu" will be release considering the ongoing Covid-19 pandemic in the country or maybe broadcast on streaming platforms because not all cinemas are back in operation. MD Pictures is known to collaborate with Dapur Film for this production. Through the @dapurfilm Instagram account, updates regarding the shooting process were shared. One of them is that all artists and crew must undergo an antigen swab before filming.
"Garis Waktu" will tell the story of April (Michelle Ziudith) and Sena (Reza Rahadian). These two people have feelings even though it is blocked by April's father's blessing because Sena's profession is only a cafe musician and lives alone. While April is a descendant of a noble noble. Sanya (Anya Geraldine) is said to fall in love with the song Sena, whose lyrics were written by April. Sanya then successfully orbited Sena until his name soared. However, April was sent by her father to school in London after her close relationship with Sena was revealed. An incident made April stop being Sena's lyrics again. Sena's future is suddenly bleak. The continuation of Sena and April's romance can be seen in full in the film "Garis Time". Let's wait!
-Source: wowkeren.com-